Charities 2020
Medical Detection Dogs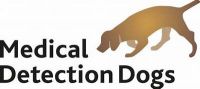 Medical Detection Dogs trains dogs to detect the odour of human disease with the aim of developing faster, more efficient and less invasive diagnostics that lead to better patient outcomes.
They are at the forefront of the research into the fight against cancer and other life-threatening diseases, including Parkinson's disease and bacterial infections.
Their Bio Detection Dogs are trained to find the odour of those diseases in samples such as urine, breath and sweat and our work has the potential to benefit millions.
They already apply what they know about the science of canine olfaction to benefit people by training Medical Alert Assistance Dogs to detect minute changes in an individual's personal odour triggered by their disease and alert them to an impending medical event, helping them manage complex, life-threatening medical conditions and improving their quality of life.
They take the welfare of our Medical Detection Dogs extremely seriously. From the moment they come to them as puppies they ensure the highest standards of care for their dogs.
They have a strict no kennel policy and all our dogs live in the homes of their staff or fantastic local volunteers where they are loved and cared for as part of the family.
Doorways Derby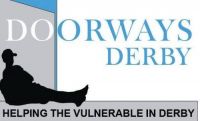 Doorways Derby are a group of community volunteers dedicating several evenings a week to go onto the streets of Derby to provide hot and cold food, drinks, clothing, bedding and social interaction for the homeless, rough sleepers, and vulnerable people who need our help.
Food is generously donated from many people and organisations within the City, and we have a number of volunteers who support us with the hot and cold food preparation on a regular basis.
Since starting in May 2015, we have built up a close bond with many of the people who need our support through taking time just to listen to what they want to tell us.
We are also committed to complementing and working with the other agencies and organisations within the City who have responsibilities for the homeless and rough sleeper population.
Safe and Sound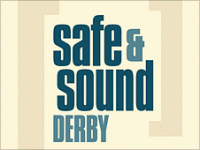 Safe and Sound is working towards a world where children and young people are free from abuse and exploitation.
The effect of child exploitation is devastating. It impacts upon a young person's physical, mental and emotional wellbeing.
Since 2002, they have been tackling child sexual exploitation by providing high quality tailored one-to-one support to victims and young people at risk in Derby and Derbyshire and work to ensure that individuals receive the support they need to move forwards in their lives.
From 2020, whilst maintaining their specialism in sexual exploitation, they have expanded our services to wider forms of exploitation. Their focus is on prevention, early intervention, diversion and transition.
They are committed to raising awareness which is why they deliver education and awareness to children, parents, professionals and the public to ensure that those at risk of or affected by exploitation are responded to effectively.
They also provide opportunities for any young person that has been affected by exploitation, to take part in positive events and activities that help build confidence and self-esteem. Their transition work helps our children and young people move on with the next chapter in their lives.
Rotary Polio Appeal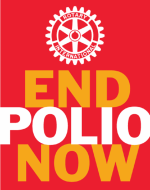 Rotary has been working to eradicate polio for more than 30 years. The goal of ridding the world of this disease is closer than ever.
As a founding partner of the Global Polio Eradication Initiative, Rotary has helped to reduce polio cases by 99.9 percent since their first project to vaccinate children in the Philippines in 1979.
Rotary has helped immunize more than 2.5 billion children in 122 countries. So far, Rotary has contributed more than $1.8 billion toward eradicating the disease worldwide.
Today, polio remains endemic only in Afghanistan, Nigeria, and Pakistan. But it's crucial to continue working to keep other countries polio-free. If all eradication efforts stopped today, within 10 years, polio could paralyze as many as 200,000 children each year.
Aquabox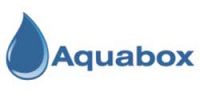 Whenever a disaster strikes, whether it is natural or man-made, there is always an urgent need to provide safe drinking water to those affected. Water supplies are typically severely affected in the aftermath of a disaster. Water pipes may be destroyed or the water supply will be contaminated with water from sewage and drains.
In these circumstances people have no choice but to collect water from available local sources, such as streams, rivers and wells. Such water is often contaminated and unsafe to drink. Water-borne diseases such as cholera will spread rapidly and will affect particularly the more vulnerable young and older members of a community.
Aquabox meets the challenge of providing safe drinking water in times of crisis.
Research in the field has identified two requirements: a water supply for schools, medical clinics, and other community centres; and a water supply for family groups of about five individuals.
The innovative AquaFilter technology produces safe and clean drinking water instantly and reliably without the need for chemicals. The AquaFilter Family and Community units are based on sub-micron filters which are impenetrable to bacteria and most viruses.
Charities 2019
Aquabox
· Each Aquabox contains filter + over 70 humanitarian aid items
· Water filter produces safe and clean drinking water instantly and reliably without the need for chemicals
· Delivers 1 litre per minute ( Half a million litres over its working life)
· Shelter Materials /tools , Blankets/ Sheets , cooking utensils, personal hygiene items, baby/childrens' clothing , educational items , toys
SSAFA
· Practical and emotional support for serving personnel, veterans and military families
Support Dogs
· Dedicated to training assistance dogs to transform lives of people with epilepsy , physical disability and children with autism
· Registered charity , no government funding
Inside Out
· St Peters Derby City
· Working with newly released prisoners and those at risk of re offending
APS Support UK
· Antiphospholipid syndrome – sticky blood
· Early diagnosis and treatment could prevent heart attack, stroke, DVT, miscarriage
Mountain Rescue
· Voluntary emergency service attending callouts in response to Police
· On call 24 hours a day, 365 days a year, consists entirely of unpaid volunteers.
Marie Curie
· Registered UK charitable organisation providing care and support to people with terminal illnesses and their families.
· Marie Curie can help with clear, useful information about living with a terminal illness to expert nursing care at home.
Charities 2018
Derby Hospitals Charity
· Worked in partnership with Derby Hospital Choirs to secure 4 Orthopaedic hydrotilt chairs
· Crucial in enabling mobility after hip replacement operation
RNIB
· Talking Books making a difference for many blind and partially sighted people helping to end their isolation
· Give freedom to 'read ' again.
· Cost to sponsor a new Talking Book (Adult £2500, children's £1500)
· Achieved April and submitted £2500
International Charity Friends of Kenya
· Small UK registered charity committed to helping orphaned and abandoned children in districts of Kenya
· Motto "Out of poverty through education"
· Best way to help a child escape the poverty trap is to enable him/her to attend school.
· Bio Mass stoves – 15,000 people a year die through use of wood burning stoves
· Secured 2 bio mass stoves now in situ in Kenya
Charities 2017
CHICKS
· Our principle charity which provides free respite breaks for disadvantaged children from across the UK, and has three holiday centres, including the Daleside Retreat near Ashbourne
· The Club embarked on an ambitious project to renovate a number of previously unkempt and unloved gardens at the Daleside Retreat
· A large number of man hours from club members and volunteers together with the generosity of local companies and individuals resulted in a wonderful transformation of the gardens into modern, tidy and well designed areas that will be used equally by volunteers and children as areas for relaxation and enjoy
Charities 2014-2015
Derbyshire Children's Holiday Centre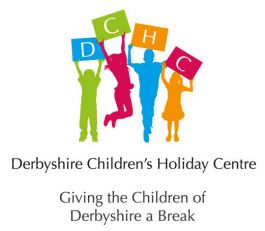 Our efforts will be focussed towards this outstanding charity, which enables disadvantaged children from our local area to enjoy a seaside break - something that many families would these days take for granted.

Friends of the Baby Unit

Many of our own members' children or grandchildren have benefited from the superb Special Care Baby Unit at the new Derby Royal Hospital.
Weare giving our full support in 2013/14 to raising money for the Friends of the Baby Unit in order to purchase a new incubator.




Once again we will work to support Padley as our second local charity.Padley is a Derby based charity founded in 1985 delivering services to people with complex needs.
We hope that our efforts at the Antiques Fair at the Roundhouse in March 2013 will help move us towards our target contribution of £1,000.
At the meeting on the 6th June we were pleased to present Pat Zadora with a cheque for £540 bringing the total to £1,040.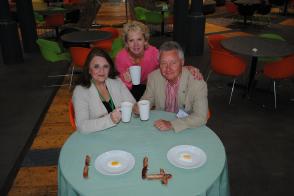 Their first project in 2002/3 was to help an orphanage known as 'The Hope Centre' in Kathmandu, which was being run by Nepali volunteers. The next year a Sponsor a Child scheme was launched.
Since then they have provided funds for specialist medical care to individual children, helped support two street children projects in Kathmandu and are now funding the further education fees of two of the older girls from the Hope Centre.
As of September 2011 they were supporting 30 resident children, 2 young adults and 2 disabled adults in homes in Kathmandu and Kalimpong, Northern India.
We hope to be able to provide further support under the Sponsor a Child scheme and assist with important building and maintenance work and features of their educational provision.
We were very pleased to receive a cheque for £5,000 from The Ryklow Trust to support New Nepal Futures. This plus the club contribution for 2012/13 of £1,000 took the total presented to Andrew Small, on behalf of New Futures, to £6,000.
Picture shows Andrew being presented with cheques.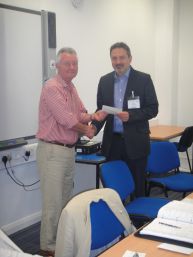 We will also continue to support the End Polio Now campaign and work with the other Derby Rotary clubs to raise public awareness of Rotary International's pivotal role in the eradication of polio worldwide.