Charities 2014-2015
Derbyshire Children's Holiday Centre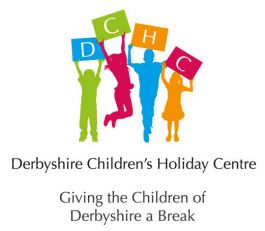 Our efforts will be focussed towards this outstanding charity, which enables disadvantaged children from our local area to enjoy a seaside break - something that many families would these days take for granted.

Friends of the Baby Unit


Many of our own members' children or grandchildren have benefited from the superb Special Care Baby Unit at the new Derby Royal Hospital.
Weare giving our full support in 2013/14 to raising money for the Friends of the Baby Unit in order to purchase a new incubator.




Once again we will work to support Padley as our second local charity.Padley is a Derby based charity founded in 1985 delivering services to people with complex needs.
We hope that our efforts at the Antiques Fair at the Roundhouse in March 2013 will help move us towards our target contribution of £1,000.
At the meeting on the 6th June we were pleased to present Pat Zadora with a cheque for £540 bringing the total to £1,040.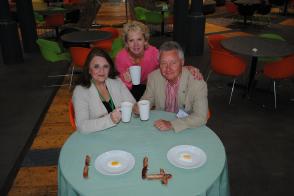 Their first project in 2002/3 was to help an orphanage known as 'The Hope Centre' in Kathmandu, which was being run by Nepali volunteers. The next year a Sponsor a Child scheme was launched.
Since then they have provided funds for specialist medical care to individual children, helped support two street children projects in Kathmandu and are now funding the further education fees of two of the older girls from the Hope Centre.
As of September 2011 they were supporting 30 resident children, 2 young adults and 2 disabled adults in homes in Kathmandu and Kalimpong, Northern India.
We hope to be able to provide further support under the Sponsor a Child scheme and assist with important building and maintenance work and features of their educational provision.
We were very pleased to receive a cheque for £5,000 from The Ryklow Trust to support New Nepal Futures. This plus the club contribution for 2012/13 of £1,000 took the total presented to Andrew Small, on behalf of New Futures, to £6,000.
Picture shows Andrew being presented with cheques.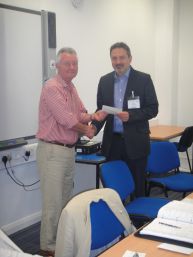 We will also continue to support the End Polio Now campaign and work with the other Derby Rotary clubs to raise public awareness of Rotary International's pivotal role in the eradication of polio worldwide.