How we fund raise
As with any service organisation we use a variety of methods to persuade the public to part with their money on behalf of our chosen charities.
All of our members are busy people both at work and at home, so ensuring we have their support when it comes to fundraising as with most things in our club involves plenty of fun and usually lots of laughter as you will see from these examples.
Current Fundraising Events
CAMRA National Winter Ales Festival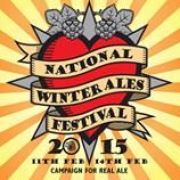 The club raised in excess of £3,500 at the 2014 CAMRA National Winter Ales Festival held at the historic Derby Roundhouse.
So, having been given the go ahead by the organisers, we are undertaking a bucket collection for the second year in succession.

Derby Roundhouse, Pride Park
11th to 14th February 2015
Admission £5 per person (with commemorative glass)
Charaoke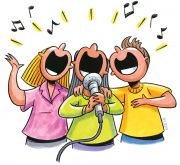 Having rested what was once a top fund-raiser, Steve has offered to lead the sing-along once again in 2015. Altogether now; 'Sweet Caroline, good times never seemed so good'...


Belper Town Football Club
6th March 2015
Admission £10, including pie and peas supper
Bric a Brac Sale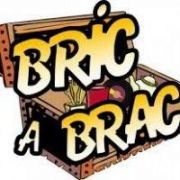 Having collected a large amount of saleable items, club members will be in attendance at the Antiques and Collectors Fair at the Roundhouse in Derby.
Derby Roundhouse
14th & 15th March 2015
Admission - Adults £5.00, Senior Citizens £4.00
Peak District Sponsored Walk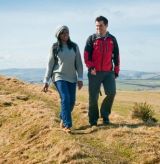 With the route devised by the club member, Nicky Smith, we will be taking part in a sponsored walk amongst the beautiful Derbyshire Peak District.
With an expected walking distance of 8-10 miles, with obligatory refreshment stops at carefully selected pubs on route, the walk should be suitable for just about everyone

Location to be advised
24th May 2015
Another sensational Music Quiz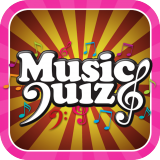 Just when you thought that he questions couldn't get any more difficult!
Belper Town Football Club

19th June 2015
Tickets £30.00 per team of 4, including supper
Fundraising Events 2014
'Poptastic' Music Quiz
June 13th 2014
Belper Town Football Club
Tickets £30.00 per team of 4, including supper
3 Peaks Challenge
A sponsored climb involving scaling the peaks of Ben Nevis (4,406m), Scafell Pike (3,206m) and Mount Snowden (3,560m) in the space of 24 hours. members will be seeking sponsorship for their efforts, the proceeds from which will be used for the Incubator appeal
June 21st to 23rd 2014 (subject to confirmation)
Scotland, England & Wales!!


Murder Mystery Evening

The scene is set - a foul deed has been done...but whodunnit?? Join in and see if you can solve the mystery. Ace detective Rod Repton struggled with this one; what hope for the rest of us? Numbers will be limited, get in quick to secure your place.
September 19th 2014
Belper Town Football Club
Tickets £10 per person, includes food.
(Kate's idea, proceeds to go to 'Friends of the Baby Unit').
Music Quiz
Yes, another one!! We seem to have found a format that enough people enjoy to ensure a sell-out every time. And if it ain't broke...


Smashy & Nicey, (or Larry Grayson and Bruce Forsyth, as someone vindictively dubbed them last time), will be on hand to ensure an evening of mirth and merriment is avoided.
November - date tbc.
Belper Town Football Club
Tickets £30 per team of four. Food for all participants.
Cake & Prosecco


A terrific idea from Gail, that was so well received last year we are upgrading to a bigger venue for Christmas 2014.
Get those last minute well thought out Christmas presents and support our charities at the same time. Fear not Gentlemen, the venue is within walking distance of the Red Cow.
Allestree Village Hall
December - date tbc
Admission £5 per person